Webinar Overview:
Erosion is a common challenge that poses risk and costly damage to infrastructure and the environment. Knowing the best solution to use is key to getting the desired performance results.
Our panel of experts "get the dirt' on erosion management and two of the highest performing hard armoring technologies on the market aimed at cutting carbon emissions while simultaneously delivering long-term erosion protection and cost savings.
We discussed:
Erosion management of earthen structures.

Vegetative and non-vegetative hard armoring solutions designed to protect channels, spillways, slopes, embankments, and outfalls.

Comparisons to other conventional and non-conventional solutions.

Guidelines for installation.

Relevant project profiles detailing the challenges faced and the selected solution.
Speakers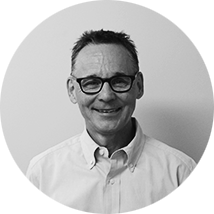 Host
Garry McFarlane, CPESC, CTR, CISEC
Erosion Control Specialist & Product Development Manager (Titan Environmental)
Garry brings over 40 years of experience working in the construction industry throughout Canada. Prior to joining the Titan team, he was the Canadian Geosynthetics Product Manager for one of the largest construction product distributors in North America. He holds a diploma in Building- Structural Technology, and Architectural Drafting from Red River College in Winnipeg, and a professional designation as a Certified Professional in Erosion and Sediment Control (CPESC). He is also a Certified Inspector in Erosion Control and holds a CTR designation through Construction Specifications Canada.

As Titan's Product Development Manager, Garry works closely with the Engineering community to assist with design solutions and product specifications. With strong industry connections, he is consistently relied on for his extensive product knowledge and wealth of expertise in a range of applications. He is known for his positive attitude and commitment to helping clients choose the right product for their projects.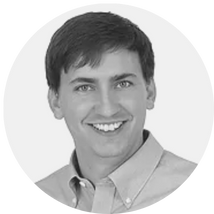 Guest Speaker
Cody Colvin, PE
Director of Engineering (Premier Concrete Products Inc. | Industrial Fabrics Inc.)
Cody is a graduate of Civil Engineering from Louisiana Tech University and holds his Professional Engineering license. He started his career working for the Natural Resources Conservation Service as a Field Engineer specializing in erosion and irrigation later being promoted to Coastal Engineer working with the State of Louisiana and managing multi-million dollar coastal restoration projects. In late 2017, Cody changed career paths from the public to the private sector as a Product Engineer for sister companies, Industrial Fabrics, and Premier Concrete Products. In his current role as Director of Engineering, Cody oversees the development and management of a comprehensive line of erosion control products including ShoreFlex®.

With over 12 years of experience in a wide range of areas, from conceptual design to completed construction, Cody is well versed in a multitude of civil construction projects and products. He takes an in-depth look from the soil types to hydrology to product testing to ensure the right products are used in every design. Using his diverse knowledge, Cody instills design theories that are conservative yet efficient and cost-effective allowing customers to feel confident with product recommendations.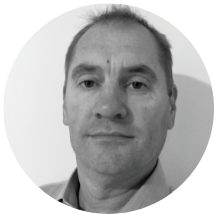 Guest Speaker
Ron Drewry
Product Specialist (Titan Environmental)
Ron Drewry is Titan's in-house product specialist for the Concrete Canvas®—Concrete on a Roll product line. He has spent the last decade developing extensive technical knowledge of this material and providing ground-breaking, cost-efficient solutions for projects in civil infrastructure and a range of other sectors. Prior to joining Titan, Ron worked for Nuna Innovations and Finning International.
An engaging speaker, he is passionate about this 'Concrete on a Roll' innovation and thrives on putting his knowledge and understanding of the product's properties, performance, and vast applications to consult with design engineers and contractors on various construction projects.
---