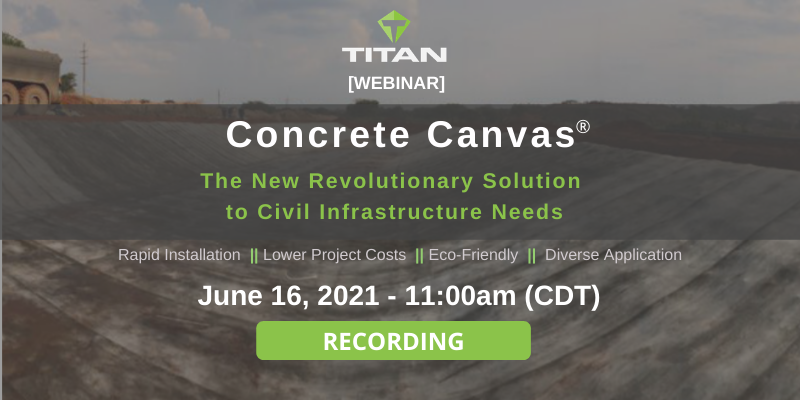 Do you know about Concrete on a Roll?
Learn about Concrete Canvas® - concrete on a roll, a new class of construction material, taking civil infrastructure design to another level around the world.
With a proven track record in 54 countries, the applications are endless and its performance is second to none!
What we covered:
Technical properties.

Product applications - where to use Concrete Canvas

®

.
Projects where Concrete Canvas

®

was used.
Why choose Concrete Canvas

®

?
---
Speaker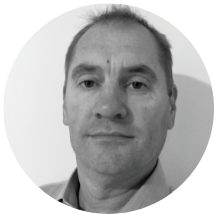 Ron Drewry
Concrete Canvas® Product Specialist
Ron Drewry is Titan's in-house product specialist for the Concrete Canvas®—Concrete on a Roll product line. He has spent the last decade developing extensive technical knowledge of this material and providing ground-breaking, cost-efficient solutions for projects in civil infrastructure and a range of other sectors. Prior to joining Titan, Ron worked for Nuna Innovations and Finning International.
An engaging speaker, he is passionate about this 'Concrete on a Roll' innovation and thrives on putting his knowledge and understanding of the product's properties, performance, and vast applications to consult with design engineers and contractors on various construction projects.
---
About Titan
Established in 2006, Titan Environmental Containment specializes in the supply and installation of high-quality geosynthetics such as geomembrane liners, geogrids, geotextile fabrics; containment systems; erosion control products; and specialty civil engineering products that all help manage and protect the environment. A leader in our field, we provide innovative and cost-effective solutions for a wide range of civil engineering, environmental and geotechnical projects across a variety of sectors, including; road construction, water, and waste management, mining, oil and gas, hydro-electric and agriculture. We operate locations across North America, specializing in prefabricated geomembranes and geotextiles for environmental and athletic field lining projects.